When I first heard about a "Swamp Thing" show, I wasn't excited. The New 52 Swamp Thing comic was lousy, the Geoff Johns(?)-fueled reintroduction of the character into DCU proper just before was… lousy? James Wan executive producing it didn't reassure. While I'm sure it's possible Wan is a big Alan Moore fan (wouldn't it be amazing if Alan Moore liked Aquaman), it's not like the initial casting inspired confidence either.
And then the other DC Universe shows starting coming out and, utter disinterest aside, apparently "Titans" and "Doom Patrol" are actual television shows. They have budgets. Big enough ones Warner is considering shuttering DC Universe streaming, which makes sense because a dedicated DC Universe streaming channel without most of the DC live action content (CW shows) or full comic library doesn't make much sense. If they'd made new comics available through the streaming service, I'd have signed up. Why the hell not? $10 a month is cheaper than three DC Comics.
But no, because Warner Bros. hasn't had a good idea in a while. Maybe because their CEO was busy stalking young women.
So I was going to watch "Swamp Thing," at least once (I don't really do the three episode trial thing, if I'm in it for a second episode, I'm in for a fourth, three I'm in for the first seven). And now maybe I won't, which is both a bummer and totally fine. Swamp Thing has limitless potential, we've seen it in the work from Alan Moore, Rick Veitch, Mark Millar, Josh Dysart. Even Nancy A. Collins and Brian K. Vaughan if you're so inclined. But I wouldn't trust James Wan to adapt the Martin Pasko stuff, much less the Len Wein.
But I had gotten curious….
The series was originally set for a 13 episode order at the end of May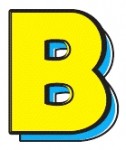 www.comicsbeat.com