Back in MFA school, I was watching a lot of movies over again. Sea of Love, Sling Blade, Gone in Sixty Seconds are the main examples just because Stop Button still has the posts. I remember talking in class about how it didn't seem like Billy Bob Thornton actually realized what he did with Sling Blade and so it screwed up the film, which got into whether or not a creative could not realize what they were doing with their creation.
The mid-aughts were a weird time for indie film breaking out. If you missed it in the nineties, you were still able to catch up. Most of the people who made excellent films then were still making movies, even if they were Broken Flowers and not Ghost Dog. So I got some push back from classmates but then agreement from the instructor. You can make a thing and have no idea what you made.
So seeing Endgame co-writer Christopher Markus disagree on how time travel works in the movie? Not a surprise. What else would you expect from the guy who wrote Dark World? But it also shows just how smoothly Kevin Feige keeps the trains running; on a Feige production, you can apparently fundamentally disagree with your other creatives with no negative result to the end product.
Basically Feige is the guy J.J. Abrams always wanted to be but couldn't.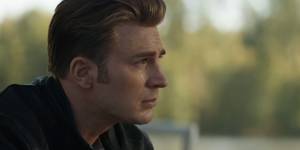 Avengers: Endgame's Directors and Writers Disagree on the Ending